Engineering Services Provider
KJB Soltuions, LLC provides individuals and small businesses with the help they need to excel.
Being competitive and in a fast-paced technical world can be challenging for small businesses. KJB Solutions, LLC is dedicated to providing you with Business Systems, Design, Rapid Prototyping, and Engineering Services and Solutions to help you stay competitive.
Taking an idea from concept to production can be challenging. We can help you turn those ideas into a finished product.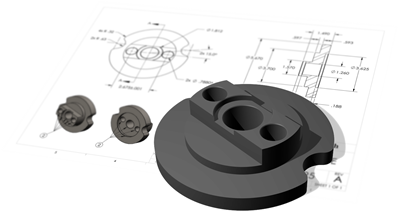 Engineering Services we offer include:
Product Design and Development
Reverse Engineering
Manufacturing Engineering
The need for rapid prototyping is ever increasing in today's fast-paced world. Utilizing 3D printer technology, a complete prototype can be built in as little as a few hours for Utah customers.
Sometimes you need an IT department but don't need a full-time employee. We offer many services to help build and improve your IT and Systems Infrastructure. Services we offer include:
Business Intelligence
Systems Administration
Business Systems Development
Technical Training
---